Our 1st product
『鉄機巧01.TRANSFORMERS DRIFT』
is up for preorder now!
Today, we introduce DRIFT's detail photos.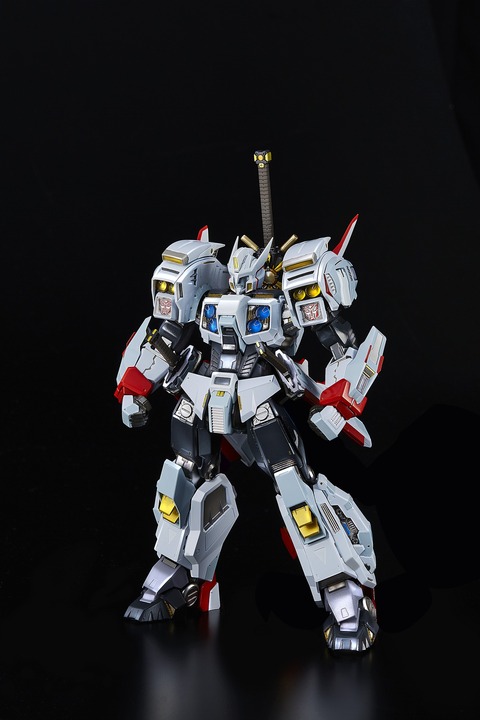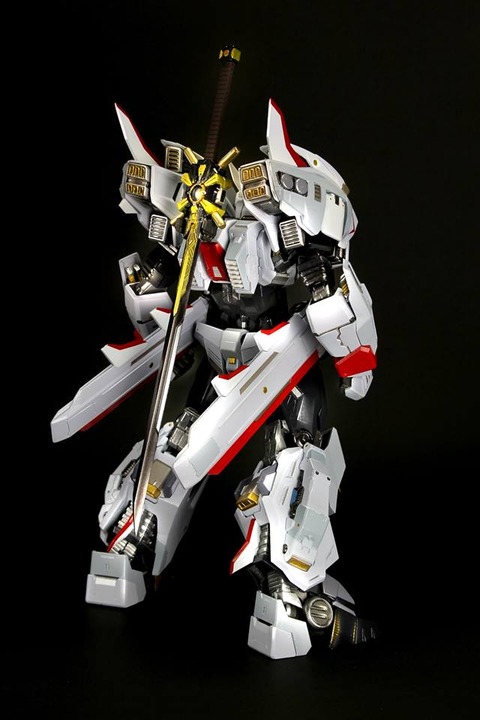 DRIFT is popular character,starring of comics "TRANSFORMERS:DRIFT" of the IDW.
He is AUTOBOT former member of Decepticons,but waked up to justice with Great Sword of WING's mement.
This product have
over 50 linkage articulation gimmick
and you can pose DRIFT variously like the comics!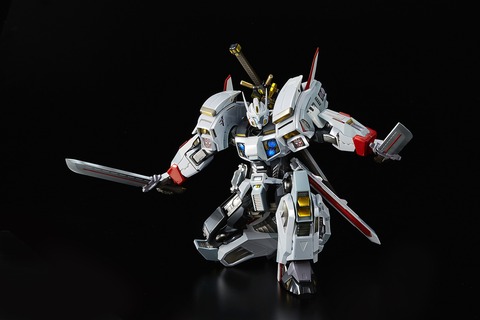 Here are some videos of parts under development.
I think you can get to understand the dense of the DRIFT...!
When you bend the knee, the thigh cover parts will slide in conjunction.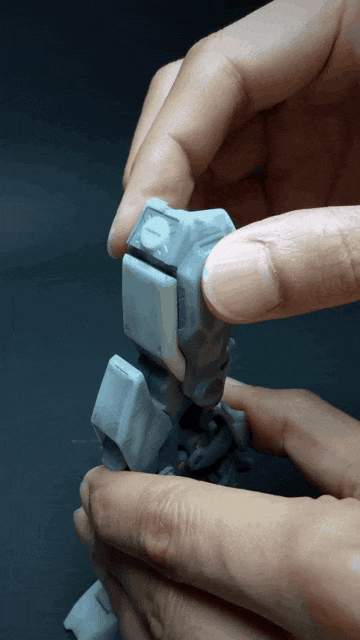 As each part moves in conjunction with it, it is possible to bend the knee considerably deeply.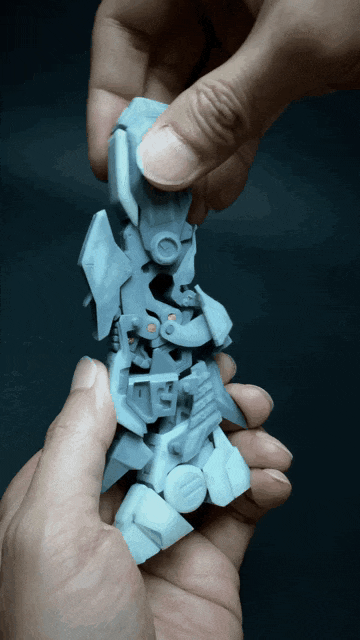 The ankle can move with the slide in the front and rear, and the arch parts of the arch rotate in conjunction.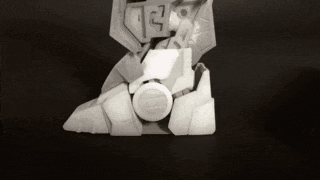 And the moving of the wrist you can also put a slight slope in all directions.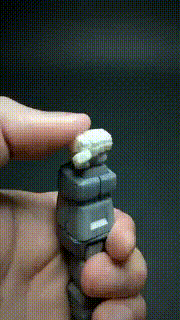 There are plenly of gimmick, so powerful pose is so cool as you can see!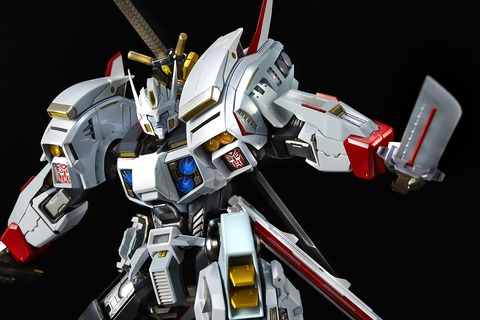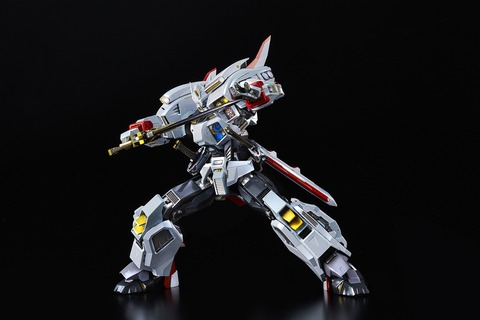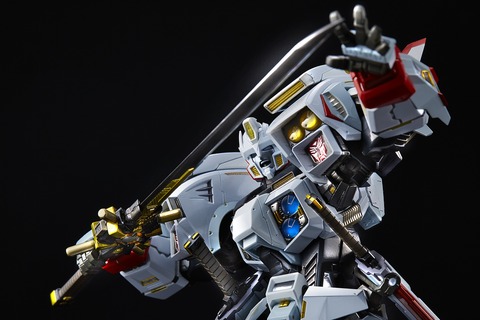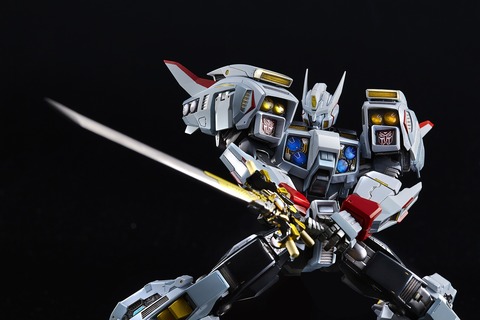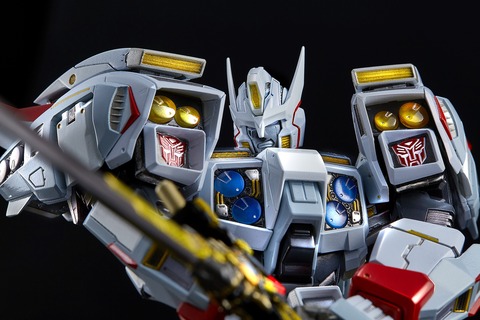 Three different faces are included as separate parts.
The included cape that DRIFT wears is simillar to WING' in the original work.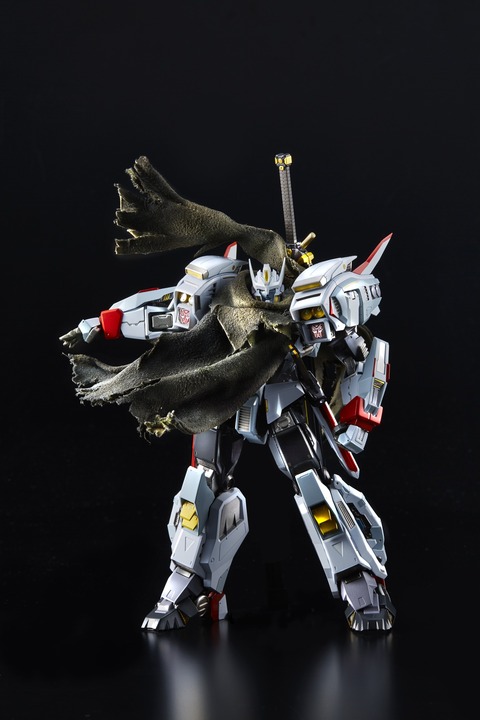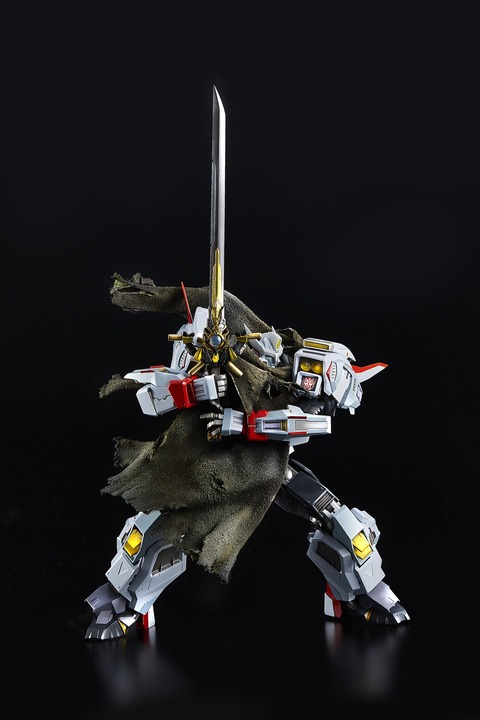 You can reproduce a scene of the comics!
His Great Sword have new gimmick there is not in the original.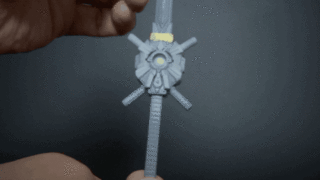 By pushing in the handle, the collar expands and the color of the ball parts in the center changes.For the prototype, we arrange it in red so that it is easier to understand.


LED light up gimmick on head,shoulder,bast and legs!!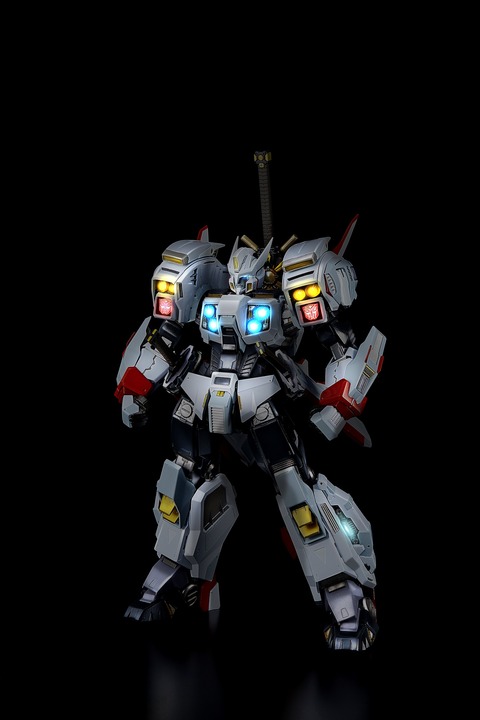 Of couse, there is a gimmick that can move on the shoulder!
Parts on the top surface are interlocked with the switch of the LED unit which is arranged inside, and the LED will fire by pulling up. In accordance with it, the disk part on the side rotates and the radiator on the rear side is pulled out.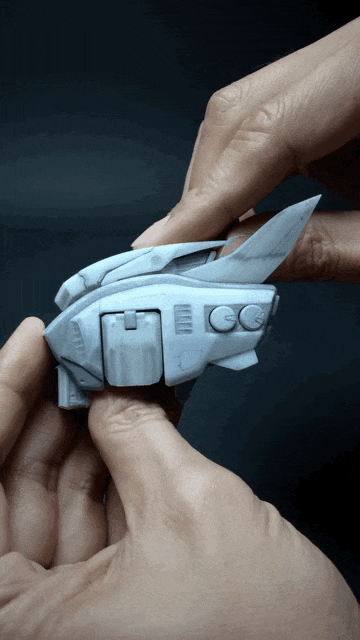 Back shot without Great Sword.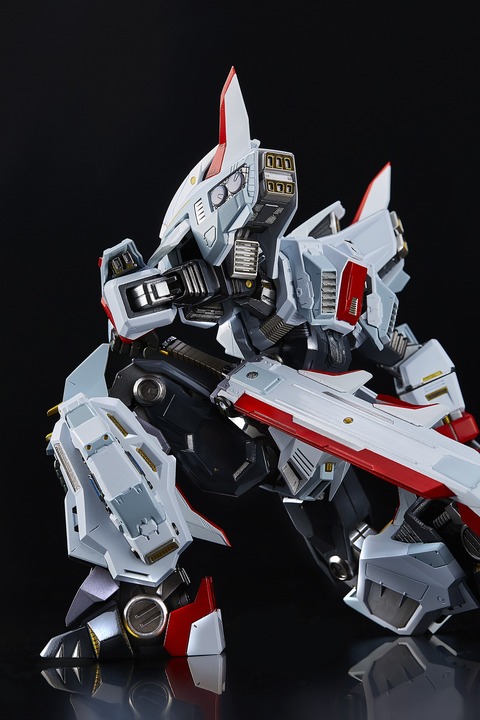 Drift is a luxury specification that used clear parts and die cast as part.
About 380 parts
are used for DRIFT figure!!
Thums up :)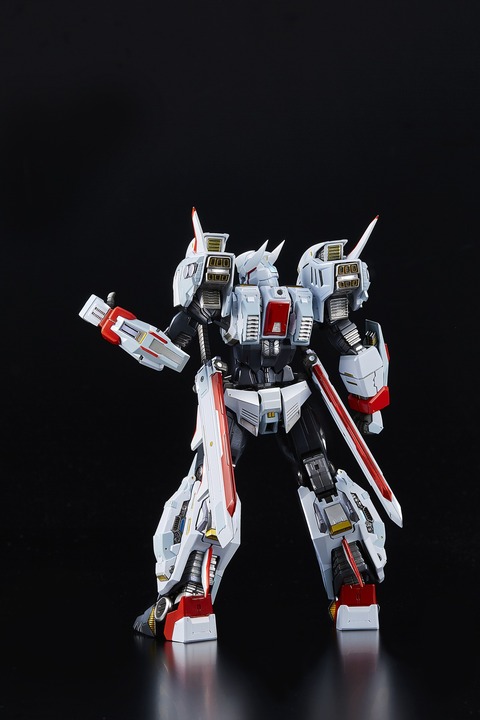 Pedestal only for DRIFT is currently under design.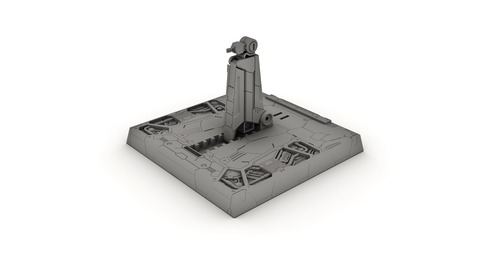 You can change its parts of hands and faces so enjoy many features and poses of DRIFT.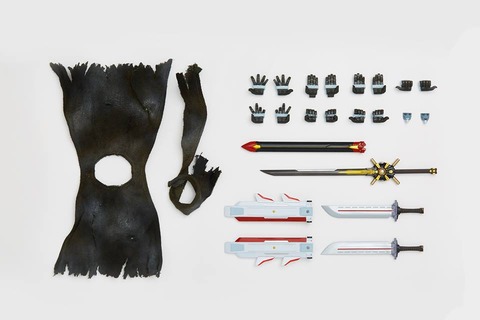 ■TRANSFORMERS-DRIFT
Release date: December, 2017
Size:20cm
Material: ABS,PVC,PA,POM,Diecast
Packing: 260W×350H×100D mm
It will be distributed in HK, China, Taiwan, South Asia, Europe, US and Canada via our distributors until 1st September, 2017.
Here is the pre-order information :
Official retail price : US$290
D4toys.com selling price : US$276 (including special helmet part)
D4toys.com Drift website :
http://www.d4toys.com/index.php?route=product/product&product_id=267


Please check it and don't miss it!!




© 2016 Hasbro.All Rights Reserved.