#05 Megatron
Pre-order Start From 13th March
Reborn in a deadly new body, Megatron was powered by Ore-13, armed with a devastatingly powerful rail gun, and even equipped with space bridge nodes stolen from Metroplex, which gave him the ability to open space bridge portals on his own.
It is proud that Flame Toys presents this Megatron version in [Kuro Kara Kuri] series and pre-order has been started!
**Pre-order links are on the bottom of the page**
Since there are so many new friends following us these days,
we want to introduce you our "鉄機巧 KURO KARA KURI" series again.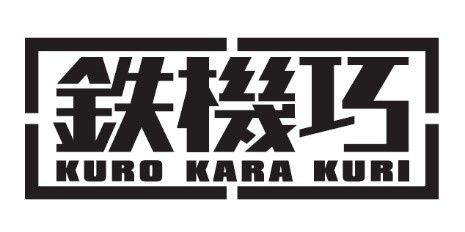 ・The word "鉄"means "iron".
Which means "METAL(Diecast)" was used in [鉄機巧](KURO KARA KURI) series.
This increases intensity and gives a better playing experience.
・Lineup will be "ROBOT" only.
・Action figures that fussy about the MOVABLE GIMMICKS.
After [KURO KARA KURI] #04 Optimus Prime, the leader of the Autobots,
the leader of Decepticon, Megatron, has been presented!
- The height of this product is approximately 21cm.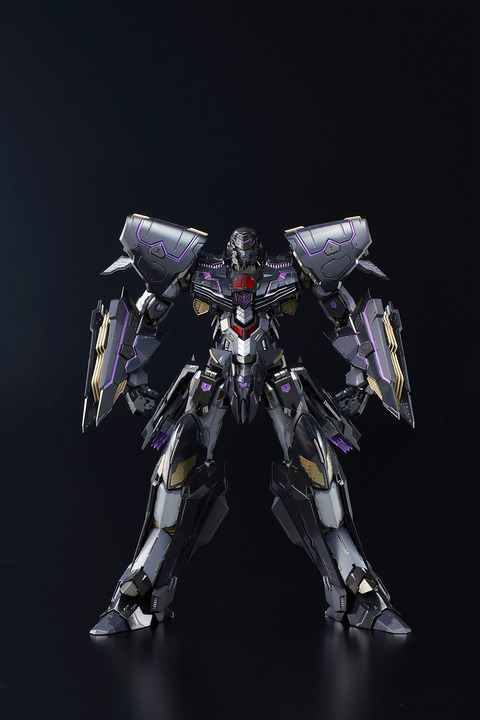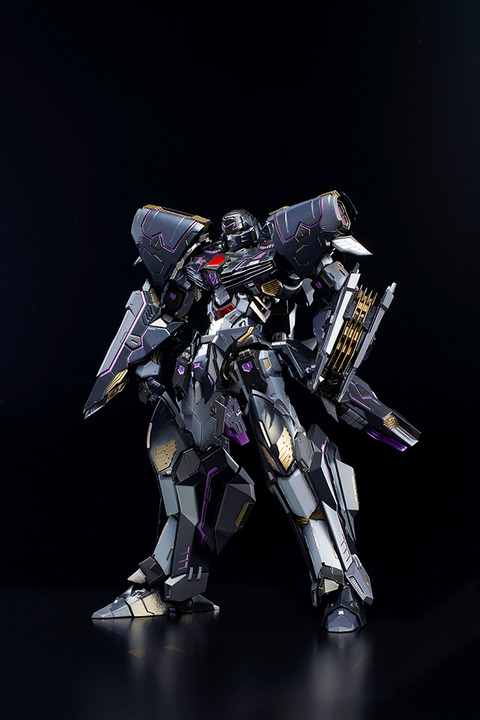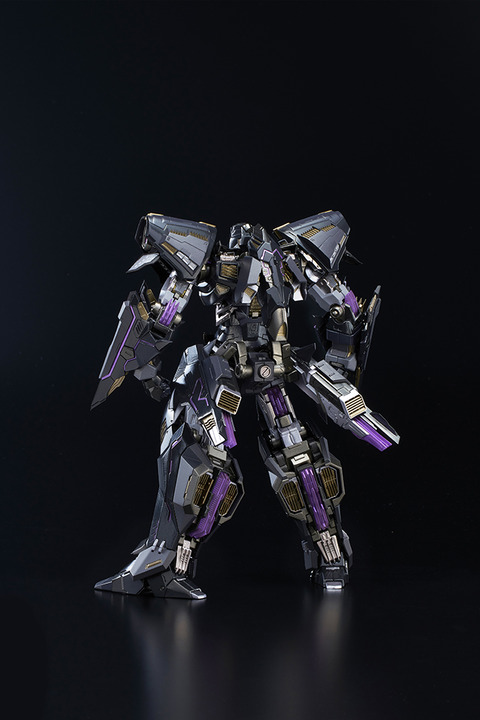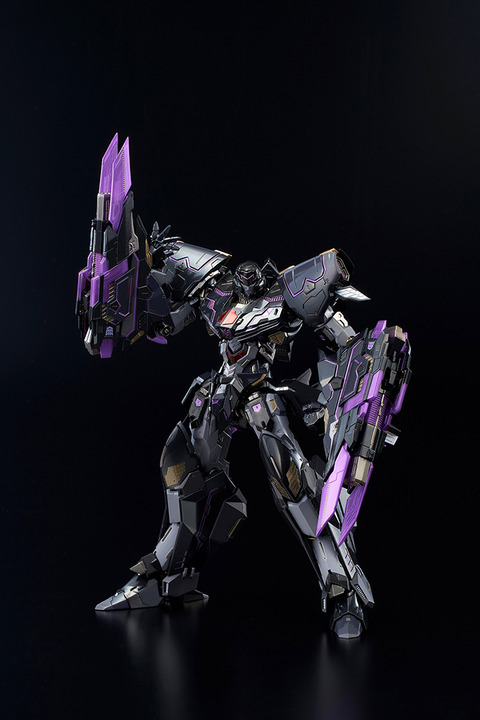 - Linkage articulation gimmicks!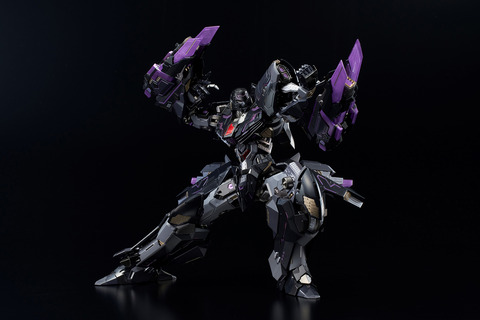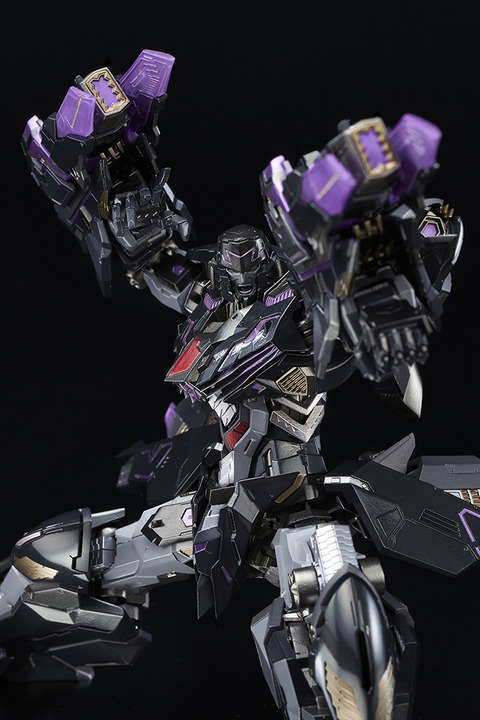 - Super-poseable with diecast parts for solidity and heaviness!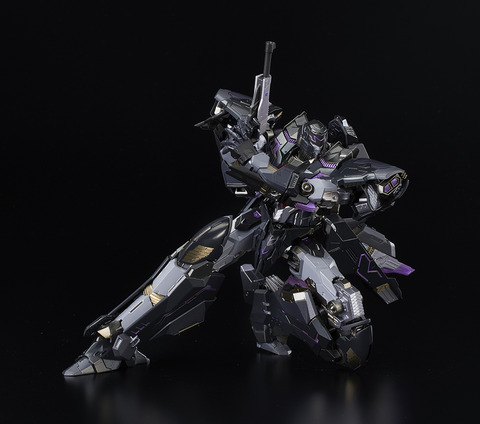 - 7 LED units packed in the body.
Very rich accessories included: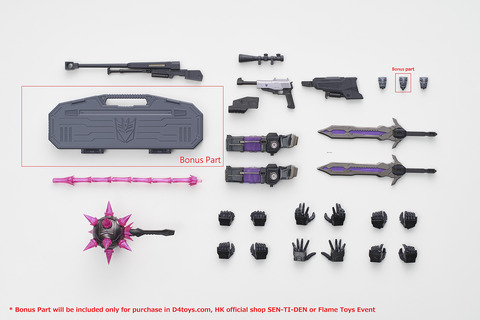 ・2 cannons
・Combination long rifle
・2 swords
・Hammer
・6 pairs of hands
・Stand for display
・2 interchangeable faces
A stand is including in [KURO KARA KURI] series that a variety of poses can be set.
Such as fly scenes and attack scenes.
You can use it to display your Megatron with a variety of amazing poses.
- 2 Interchangeable faces are available. Your Megatron can be displayed with different emotions.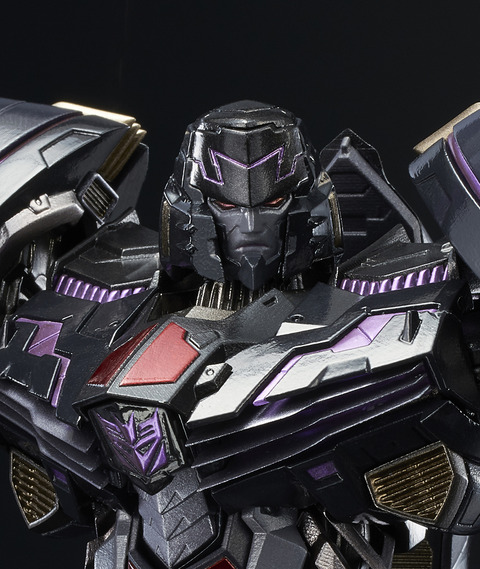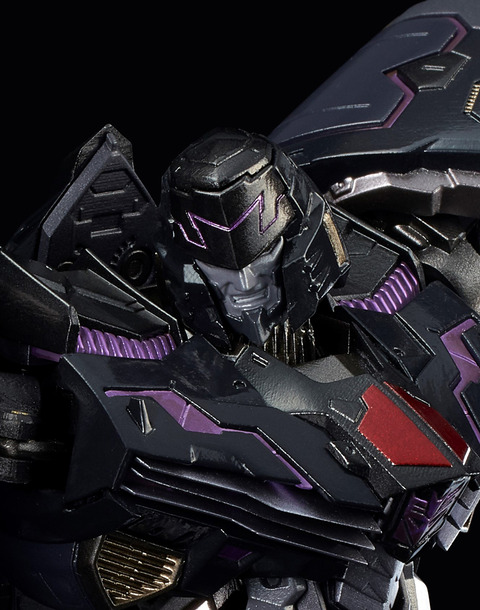 - 3 kinds of rifles are included and they can be combined into a long rifle.
The yellow parts show the diecast parts using inside Megatron.
This will improve its solidity and heaviness.
What's more…?!
A weapon case and a roaring face are available only if you pre-order in our official e-shop, d4toys.com, Sen-ti-den or other FLAMETOYS events!!!
Just kidding. The weapon case is originally designed by FLAMETOYS!!
Suits for Megatron packing his own rifles!!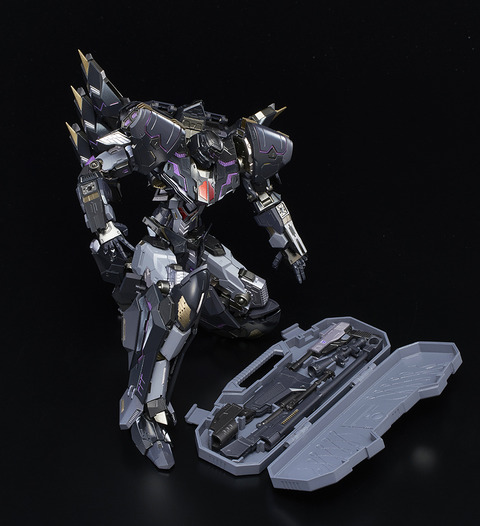 Let's take a look at the roaring face.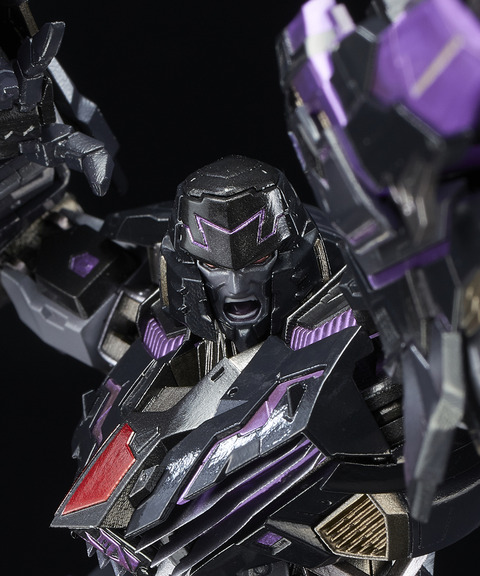 Images show a coloring example of trial product. Photo may slightly vary from actual product.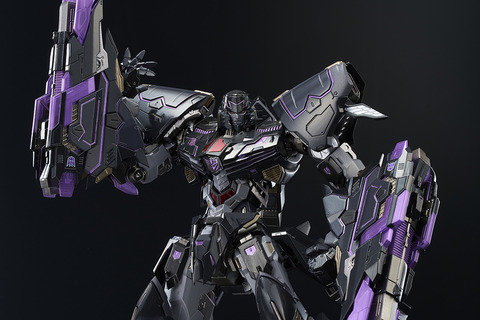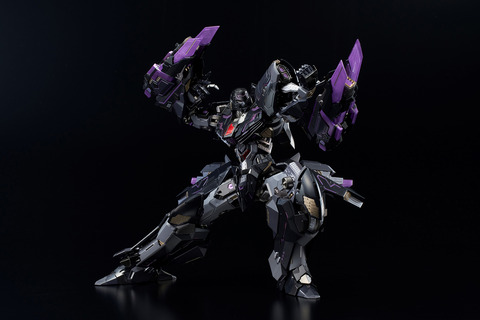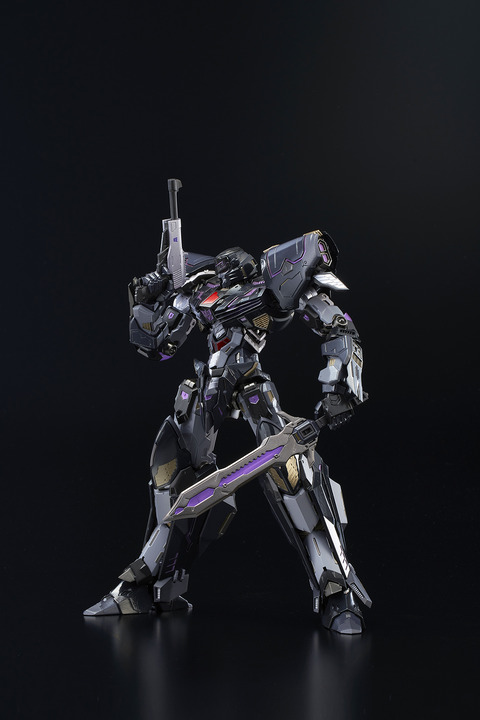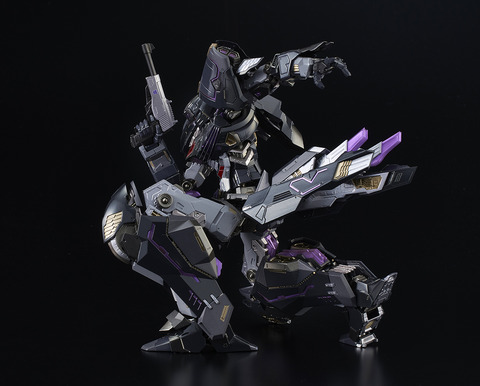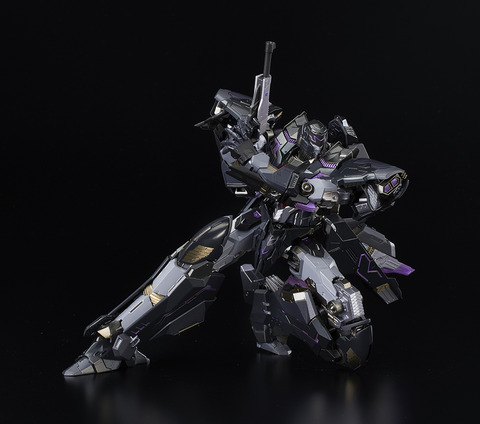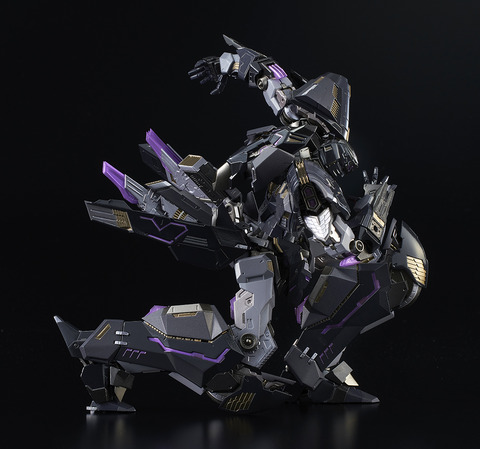 [Kuro Kara Kuri] #05 Megatron

Release date:

August, 2020

Size:

Approx. 21cm

Material:

ABS, PVC, PA, POM, Diecast
Pre-order period until 20th May, 2020
Don't miss it!!
↓↓Pre-order it via the following links↓↓
Official e-shop
(with a roaring face &FLAMETOYS original weapon case as bonus parts):
http://d4toys.com/index.php?route=product/product&path=427&product_id=849
Some pre-order information for your reference:
ET-toys:
With bonus parts
http://et-toys.com/index.php?route=product/product&path=426&product_id=638

Normal version
http://et-toys.com/index.php?route=product/product&path=426&product_id=637
Robot Kingdom:
https://www.robotkingdom.com/transformers/flame-toys/4897054513664.html
©2020 Hasbro. All Rights Reserved.