Star Saber, a member of Autobot Brainmaster, the Supreme Commander of the Autobots,
has arrived at our office!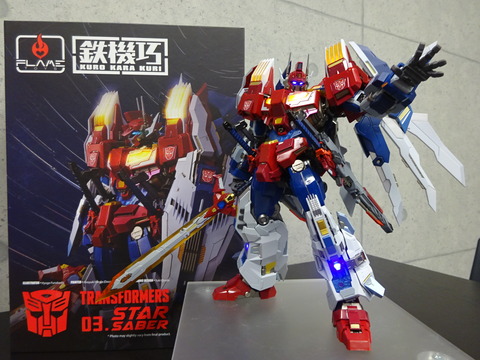 [鉄機巧KURO KARA KURI] #03 Star Saber
is an original 3D arrangement based on IDW comic series.
This is the box looks like.
Matte cardboard box with glossy print logo.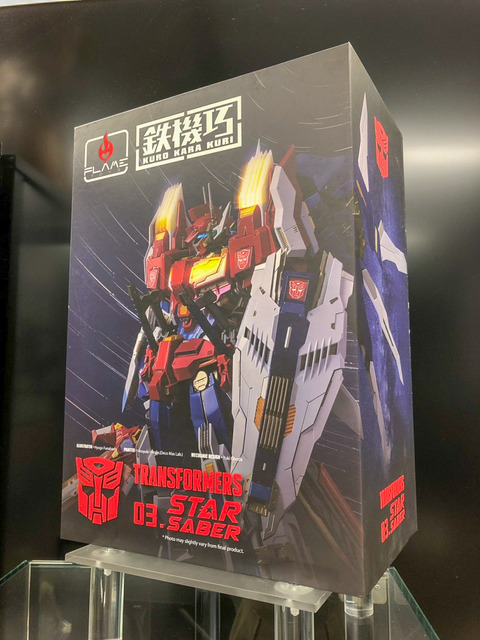 The plastic box inside is been redesigned to make it easier to take out from the cardboard box.
Two small swords, one big sword and one shield are included.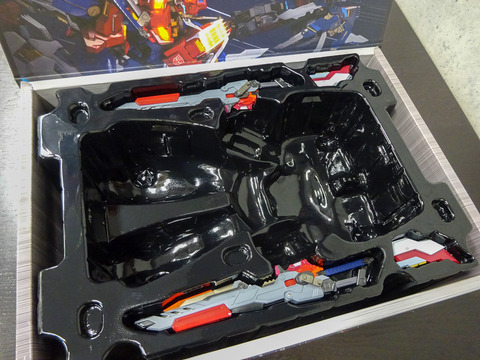 The wing and different poses of hands are in the package one layer down.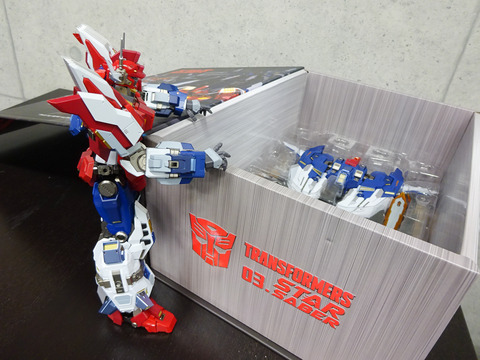 5 pairs of hands are included. Varies of poses in the comics can be settled.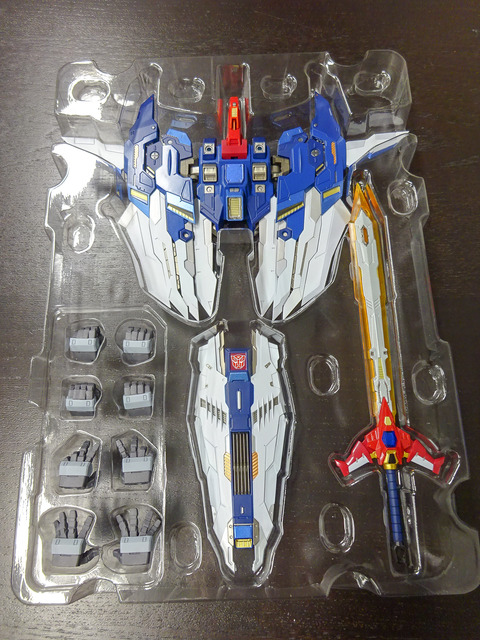 Stage and supporting frame are also included that a variety of poses can be set.
Like fly scenes and attack scenes.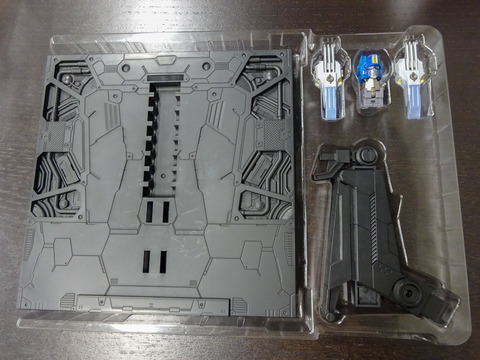 The blue head LED effect is only available if pre-ordered from D4toys.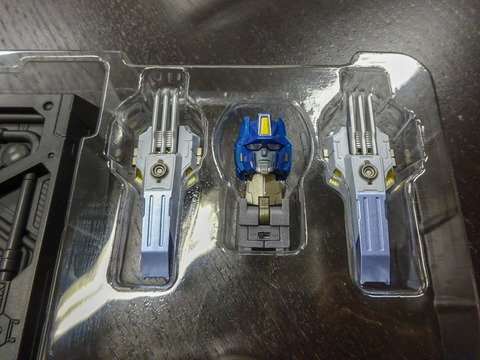 Die-cast is used to increase solidity and heaviness.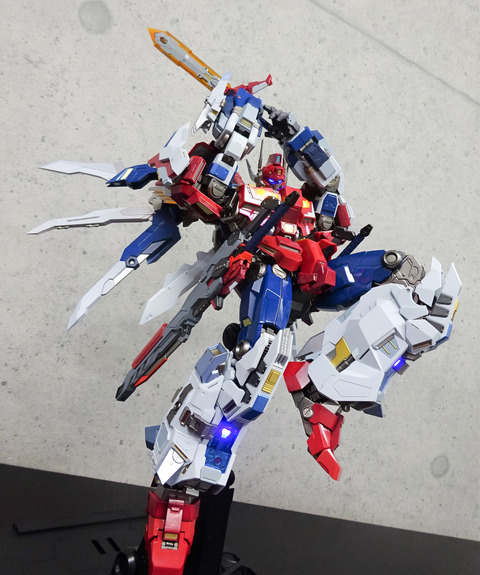 6 LED units packed in eyes, shoulder, chest and legs.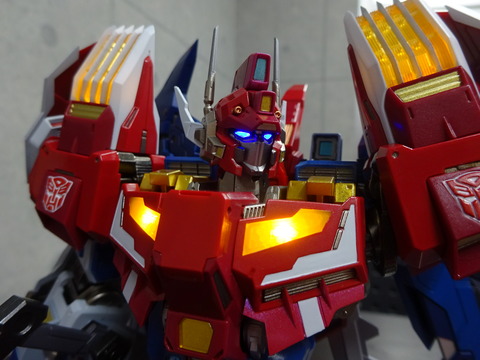 Not only the body but also the weapons load expending or gearing gimmick.




The wing on the back will spread to 35cm, which gives him a strong presence.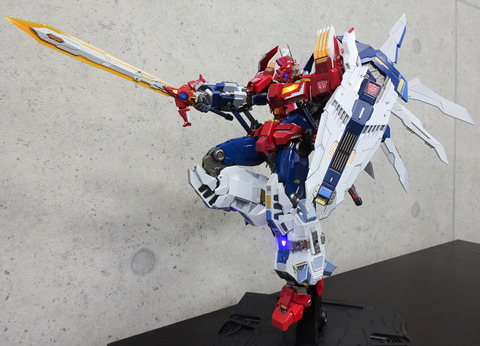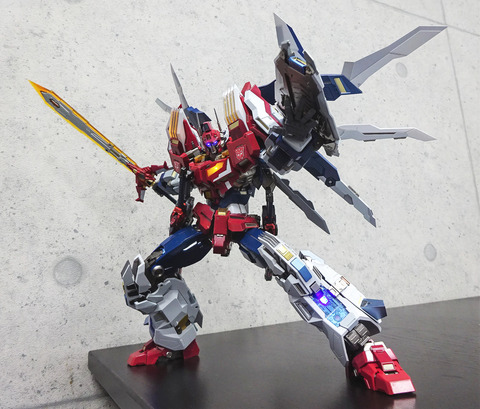 As the greatest swordsman in the universe, this time he will come with 2 small swords, a big sword and a shield as the new weapon parts.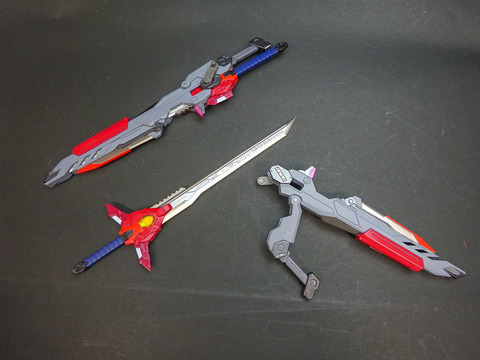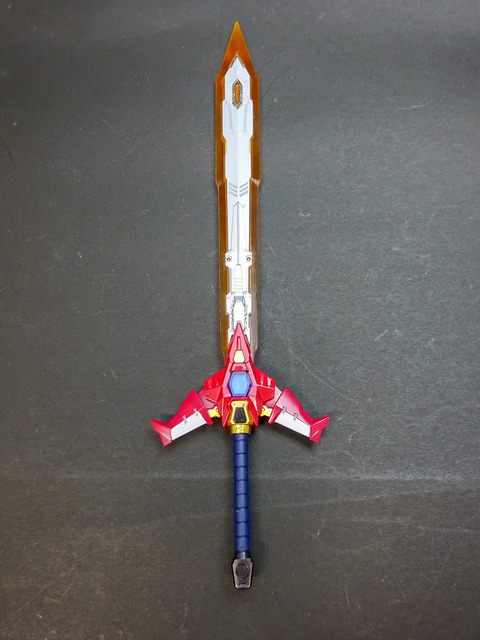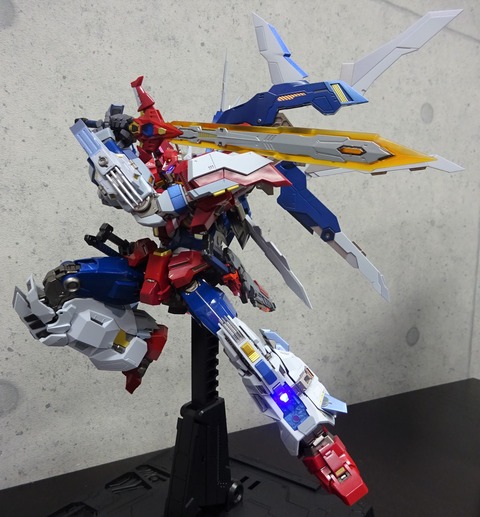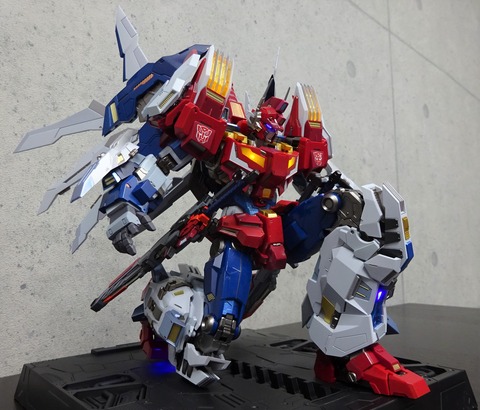 Also!!!
Remember that?
He is able to combine with "Victory Leo" to form "Victory Saber"!
The delivery has been started!
For whom pre-ordered through our official website, please check you e-mail for delivery information!!




[KURO KARA KURI]TRANSFORMERS #03 Star Saber

Release date:

August, 2019

Size:

Approx. 21cm

Material:

ABS, PVC, PA, POM, Diecast


© 2019 Hasbro.All Rights Reserved.