The other day, the sample of
[風雷模型] "OPTIMUS PRIME(ATTACK MODE)"
has arrived in FLAMETOYS office!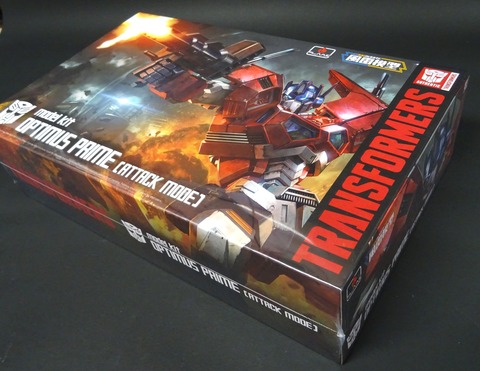 This time I will introduce the product while making the model kit of OPTIMUS!!
※By the way, I am a model kit beginner
To first, shoot the package. The box size is
approximately
W31×D19×H8cm.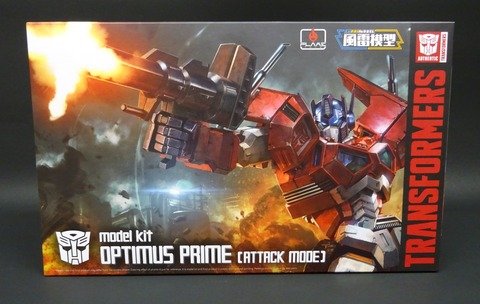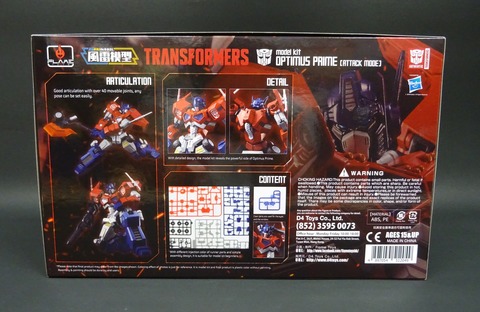 The first thing to check after unpacking is checking to see if any accessories are missing!It is very important so do not forget it!!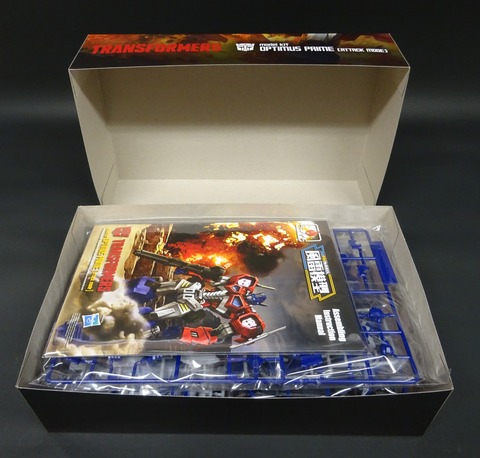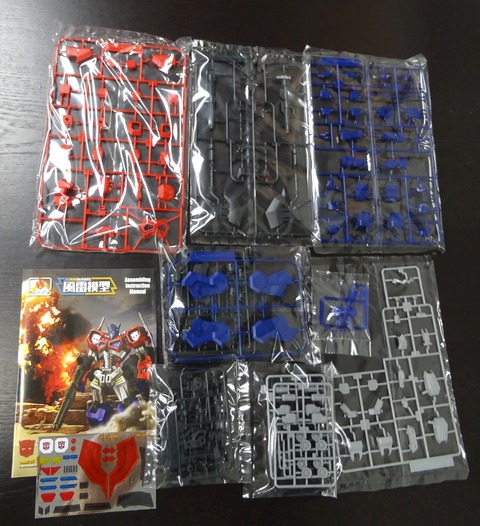 The runner parts are divided for each color, and I think that the instructions do not worry because it is full color.
Although there is explanation as "simple assembly", I think that it is really simple whether the author of the model kit beginner will experience it!! I wish modellers watch warmly.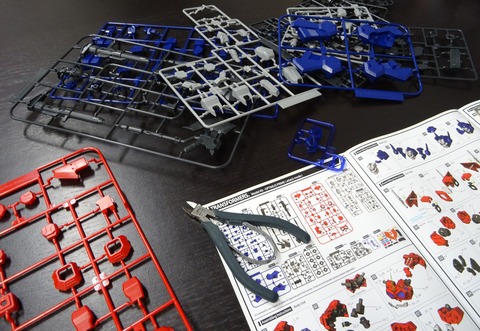 There is FLAMETOYS logo on the runner and the number of runner next to the logo.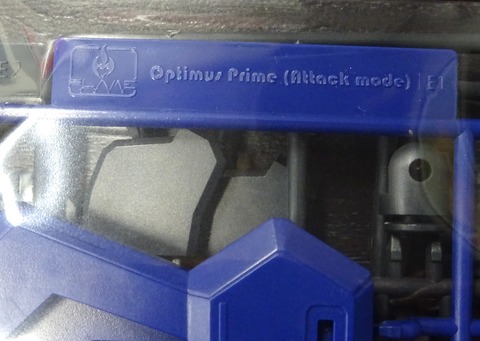 I assemble in order Body→head→arms→legs and combine these at the end.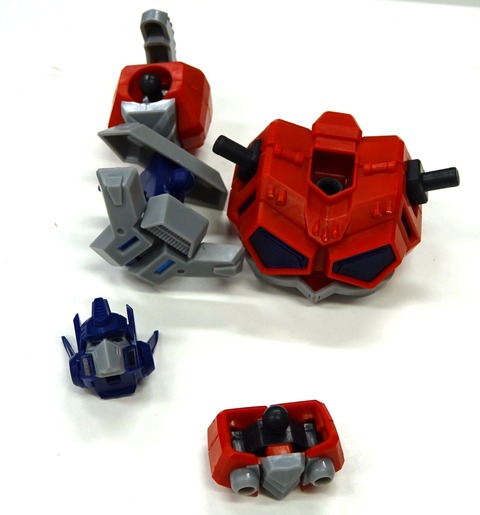 Because I'm a "super" beginner, it took about 1 hour to make its body and head.
The point that I personally struggled is the sticker sticking work.I sloved it by using a toothpick.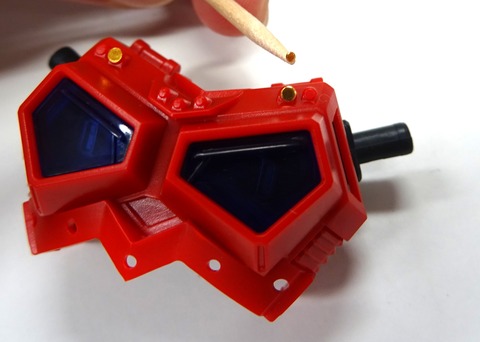 I think there are people who notice when cutting the runner, but indirect parts are molded slightly softer.This soft part enables smooth posing. For example, like this parts.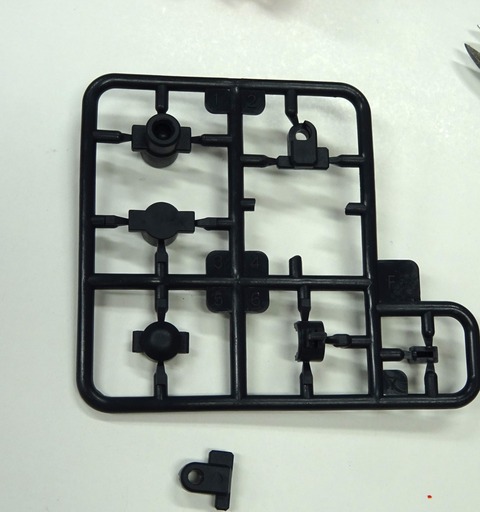 Here is a part from shoulder to arm. Shoulder and elbow range of motion is outstanding!!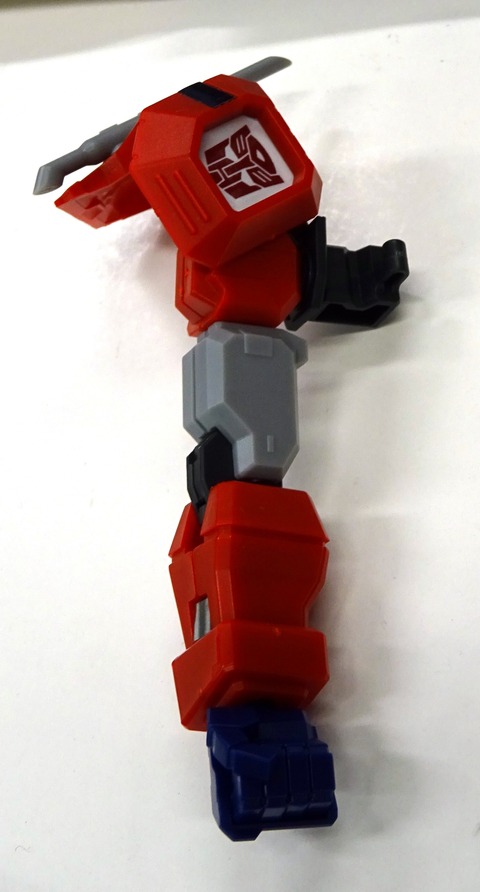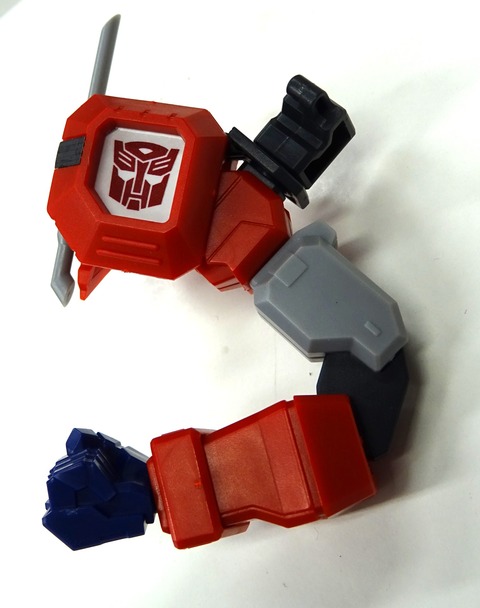 Part of legs,although the number of parts will increase a little, the movement range of knee,ankle and toes is enough!! Of course, the tires also tune!!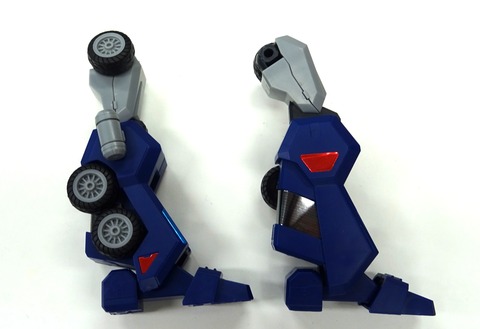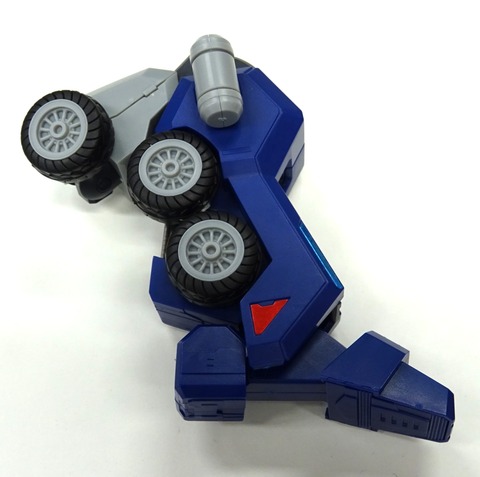 Joining method is very simple.You should only adjust the round convex into round dent. Especially indirect parts are made of soft parts as mentioned above and it is fine even if it pushes deeply.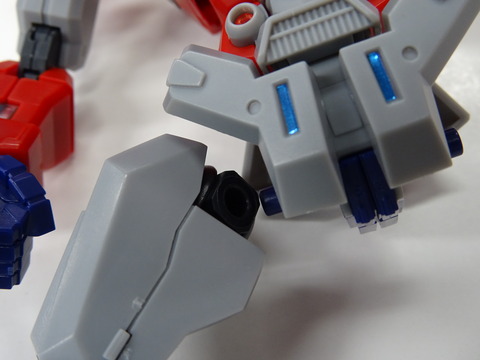 And, finally the whole picture reveals...!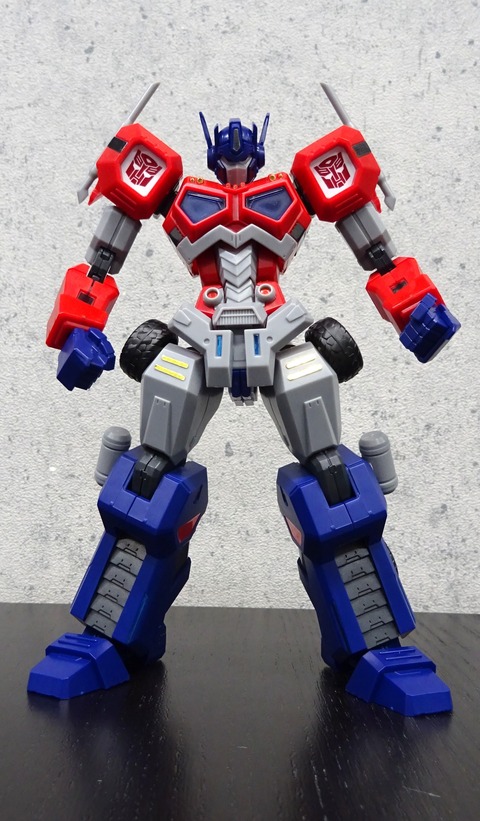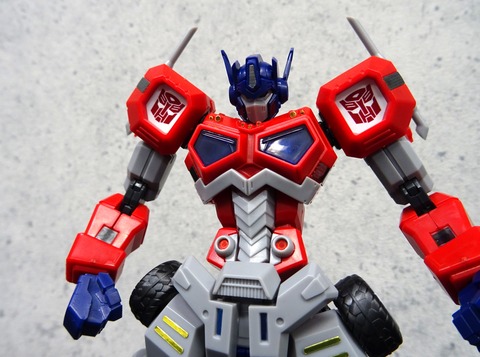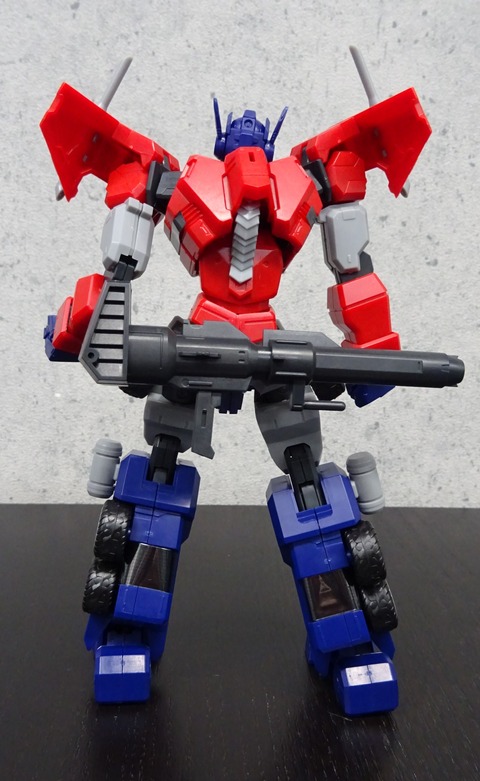 It will be understood at this point that the hip joint,waist,breast and neck is well operated!! It works well, but it's a model kit!
We were paticular about that OPTIMUS' eyes and the window are injected with clear parts.Because it is hard to understand with the photograph, please confirm with the real product by all means!!
Since different parts are prepared for the hand, use this part if you want to use weapons. OPTIMUS can also have weapons on hand, so please enjoy it in your favorite way.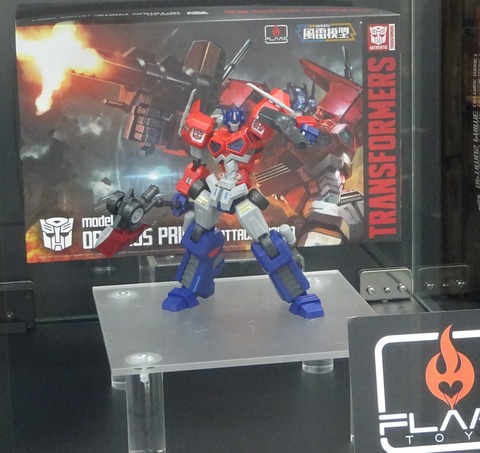 As the time is limited, the assemble review is over.I think that it was a little unsatisfactory for modelers, but thank you for reading to the end!!
Since the product is scheduled to ship in September, please wait for a while until arrival.
© 2018 Hasbro.All Rights Reserved.