FLAMETOYS's model kit series 風雷模型 [FURAI MODEL] 2nd product is...
『STARSCREAM』
is preordering now!! Today we introduce about him!!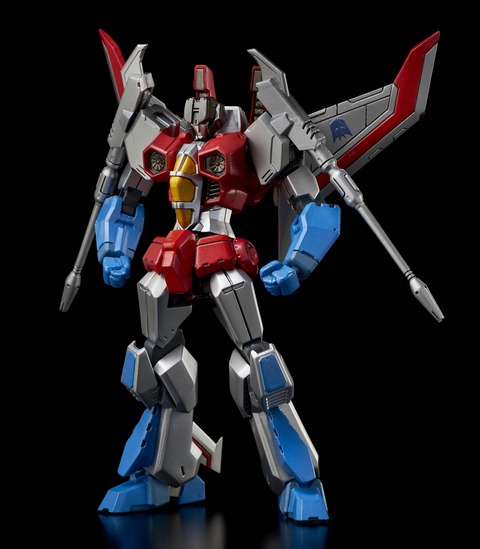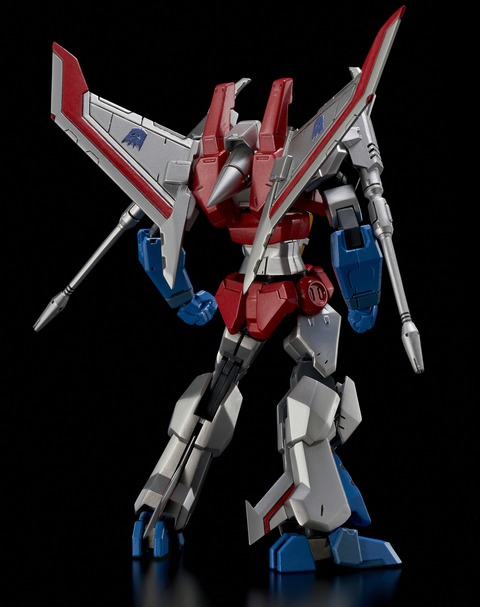 Its size is from bottom to top head is about 150mm.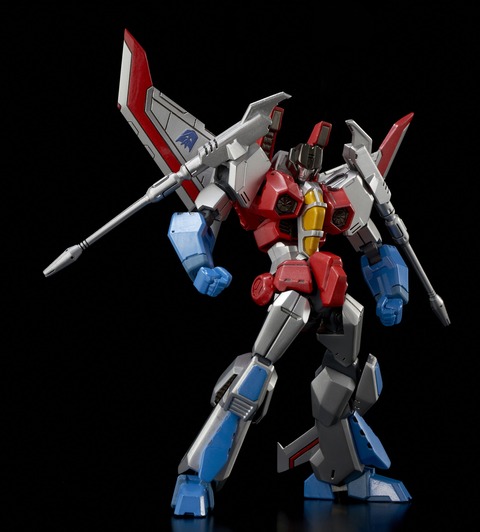 STARSCREAM is designed by Mr.Akira Amemiya from TRIGGER same as
『OPTIMUS PRIME(ATTCK MODE)』
, this is a modernized and shape optimized STARSCREAM.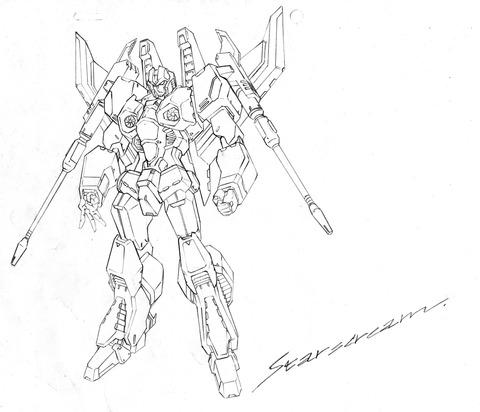 Also this time too, good articulation with over 40 movable joints, you are able to set any pose easily.Joint is made of soft plastic so it will have a stable movable performance.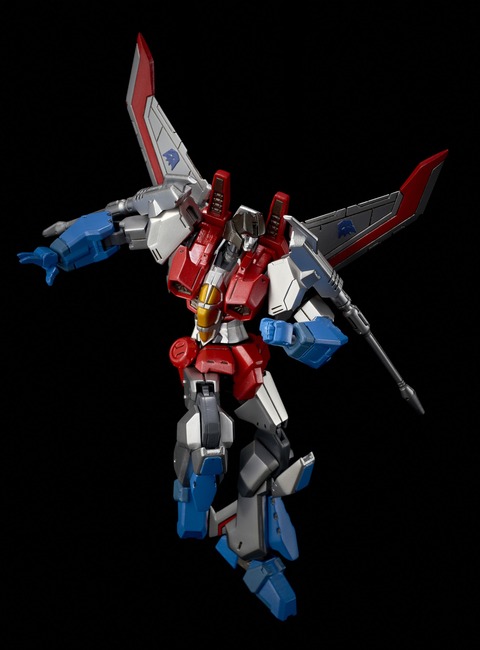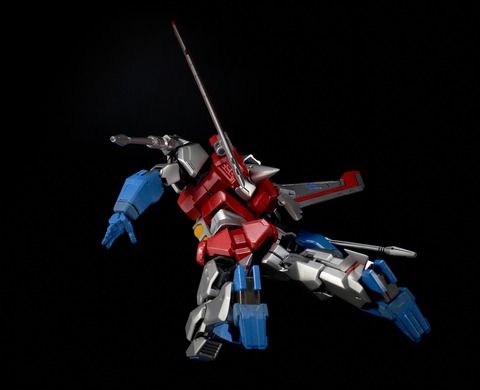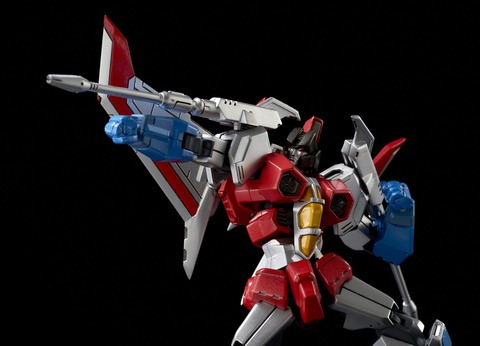 You can also remove the weapons and play with your STARSCREAM taking a pose you like!!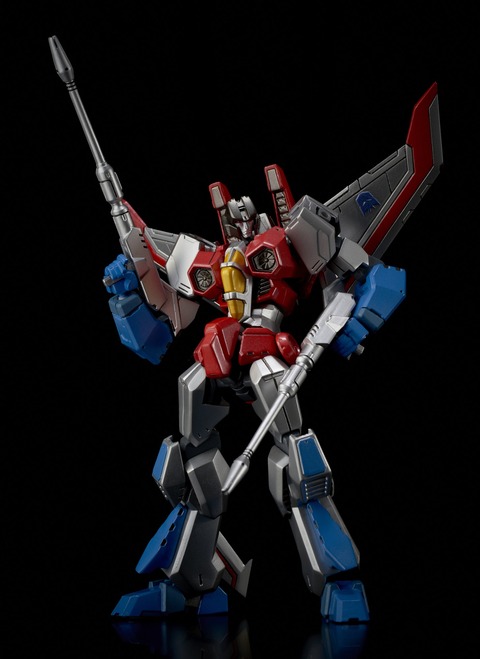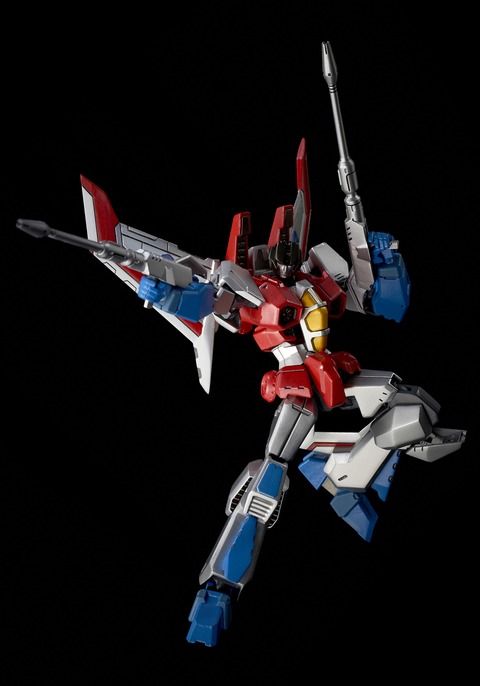 "I am Decepticon's new leader from now!!"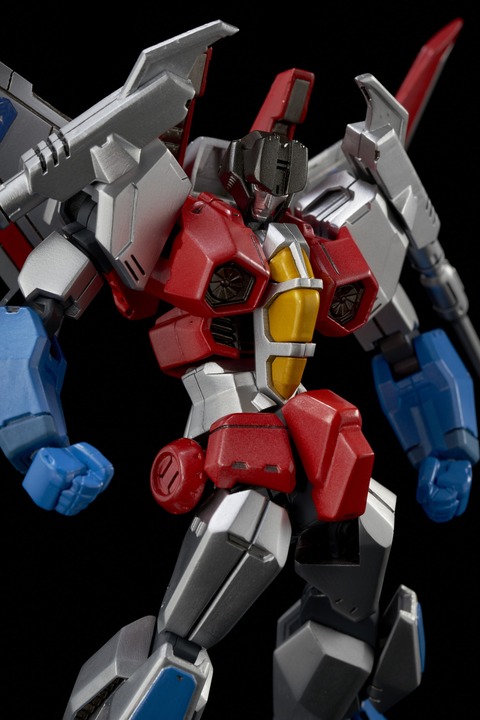 Please check website and don't forget your reservation!!
※This product is a plastic model kit. Images show a coloring example from professional painter. Actual product requires assembling and coloring.
■
風雷模型[FURAI MODEL] STARSCREAM
Release date: October, 2018
Size:Approx.150mm
Material: ABS,POM,PA,PE
Packing: 310×190×80 mm (may differ from final product)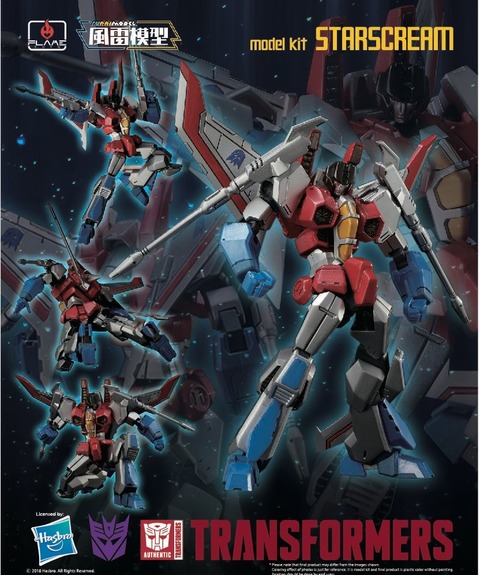 Here is the pre-order information :
Official retail price : US$40.00
D4toys.com selling price : US$36.00(Pre-order discount price)
D4toys.com 風雷模型[FURAI MODEL] STARSCREAM website :
http://www.d4toys.com/index.php?route=product/product&path=427&product_id=729

And you can also get it on ET-toys' site!!
http://et-toys.com/index.php?route=product/product&product_id=613


© 2018 Hasbro.All Rights Reserved.